Collaboration from research to end-products
To meet its ambitious goals, ECOMAI brings together expertise spanning hardware design, edge AI, AI applications, electrical motor drive system design and predictive maintenance.
With partners ranging from research institutions to suppliers of endproducts, the project's innovations will have potential to move quickly into commercial applications.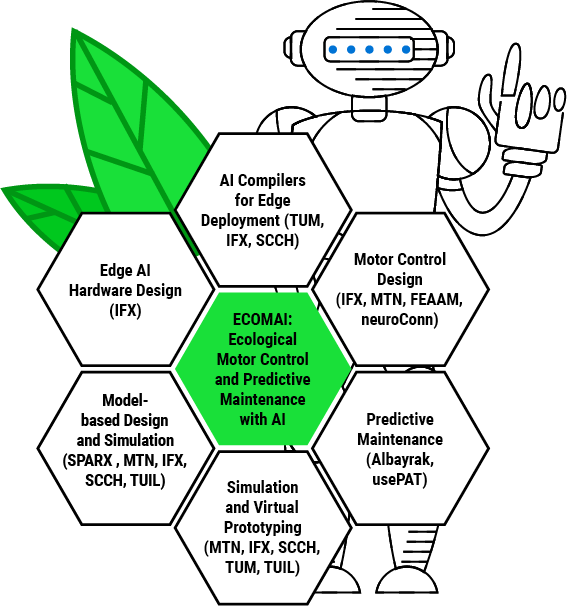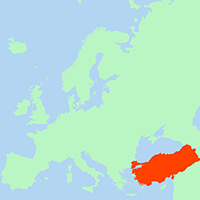 ALBAYRAK Makine Elektronik Sanayi ve Ticaret A.Ş.
is an expert in designing and manufacturing Platform Screen Door Systems (PSD) and Vehicle Door System in the railway sector. Albayrak has a plant in Turkey, subsidiary in Belarus. For safety-critical application, Albayrak has SIL-4 certificate for ALPSD-1000 PSD and SIL-2 certificate for ALDCU-200 door control unit. As both R&D and production team, Albayrak is trying to improve itself and to produce technology-oriented solutions for products that will meet the needs of its customers and project specific.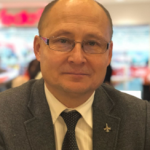 Necim KIRIMÇA
Quality-RD Director
"We joint to the ECOMAI project to research the predictive maintenance with AI on railway side using Platform Screen Door System."
Firat University
is a research focused university located in the city of Elazig/Turkiye, with nearly 40000 students, more than 2000 academic staff and more than 2000 administrative staff. It is a well-established university with an established research and development culture, leading change and development in the fields of education, research, technology and community service, producing competitive and result-oriented national and international projects.
Mehmet KARAKÖSE
Lecturer Computer Engineering Department, Faculty of Engineering
Eskişehir Osmangazi University
works on transforming the results of scientific studies into benefits and economic products in line with the demands of the society, and to train entrepreneurial and innovative graduates and researchers. While doing this, it has adopted a research and development policy that contributes to universal science, is aware of the requirements of the globalizing world, is compatible with the priority areas of our country and region, creates mechanisms that support the academic entrepreneurship atmosphere and research infrastructure, cooperates with domestic and foreign stakeholders, and adheres to the principles of publication ethics.
Fatih Hayati ÇAKIR
Lecturer Machinery Department in Eskisehir Vocational School